Evanston Regionl Hospital offers annual well-woman exams, which include a routine Pap smear. Should the test show anything unusual, your doctor may recommend a colposcopy to get a closer look at the cervix.
Colposcopy is a simple, virtually painless procedure, which we can complete in a few minutes right in the office. It can help prevent or detect a variety of conditions, including cervical cancer, which is often highly treatable when caught early.
About the Procedure
A colposcopy is very similar to a normal pelvic exam. In the doctor's office, you will be asked to lie back on the table, with your feet in the stirrups. A speculum will be used to keep the vagina open and provide good visuals of the cervix.  Next, a mild solution is applied to the cervix and vagina with a cotton swab, making abnormal cells easier to see. Your doctor will then use a colposcope, which resembles binoculars on a telescoping arm, to closely examine the cervix for any problems that cannot be seen by the eye alone.
The entire process should take between five and ten minutes; your health and comfort is our priority.
Cervical Biopsies
If your doctor or nurse sees anything abnormal, they'll perform a biopsy to take tiny samples of tissue from the cervix and send it to the lab for testing. They may also recommend other options to remove precancerous cells.
In addition to screening for cervical cancer, colposcopy may also be used to assess other problems, including:
Genital warts on the cervix
Cervicitis (an inflamed cervix)
Benign growths, such as polyps
Pain
Bleeding
Before Your Appointment
You don't have to do much to prepare for a colposcopy. Just make sure to schedule your colposcopy for when you won't have your period. That makes it easier to view the cervix. Also, don't douche, use tampons, use vaginal medications or have sex for at least 24 hours before your appointment.
Recovery & Follow-Up Care
If you only have a colposcopy, you should feel fine right away without restrictions in your normal activities. You may have very light spotting or bleeding.
If you had a biopsy sample taken, you may experience vaginal or vulvar pain, light bleeding or a discharge that lasts a few days. In this case, use a pad and avoid inserting vaginal products for up to a week or until recommended by your doctor. You can always call us if you have any questions or concerns.
The results of your colposcopy will determine any follow-up testing or treatments. Rest assured that the women's health team is here for you with expert and compassionate care, every step of the way.
Related Services and Conditions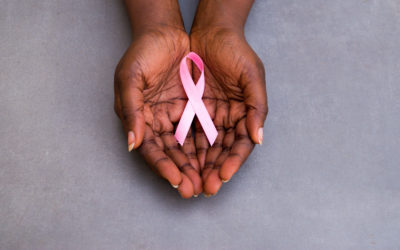 Can Breast Cancer Risk be Controlled? Scientists and doctors don't know exactly what causes breast cancer, but they do know certain factors are linked to it. Some of these risk factors can be controlled and others cannot. So, while all women are considered at risk for...